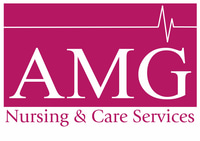 Refer a Friend and get a £250 bonus!
1. Eligibility: The AMG Refer a Friend Scheme is open to all current employees of AMG.
2. Referral Limit: Each employee is eligible to refer a candidate only once under the scheme.
3. Branch Requirement: Referrals must be made for positions within the same branch where the referring employee is currently employed.
4. Platform Limitation: Referrals can be made using only one designated platform specified by AMG (e.g., internal referral portal, email, or designated online form).
5. Referral Process: To refer a candidate, employees must provide accurate and complete information about the referred individual, including their name, contact details, and relevant qualifications or experience, through the designated referral platform.
6. Referral Validity: Referred candidates must not have an existing application or previous employment history with AMG.
7. Selection and Hiring: Referred candidates will go through the standard recruitment process, including interviews, assessments, and reference checks. The final hiring decision remains at the sole discretion of AMG.
8. Reward Eligibility: The referring employee becomes eligible for the referral reward only if the referred candidate is successfully hired and completes the probationary period as per AMG's policies.
9. Reward Amount: The referring employee will receive a referral bonus of £250 subject to all terms and conditions been followed.
10. Scheme Modifications: AMG reserves the right to modify or terminate the referral scheme at any time without prior notice.
By participating in the AMG Refer a Friend Scheme, employees acknowledge and agree to abide by these terms and conditions. Any violation or misuse of the scheme may result in disqualification from participating and could have further consequences as per AMG's policies.
These terms and conditions are effective from 26/06/2023 and supersede any prior communications or agreements relating to the refer a friend scheme.