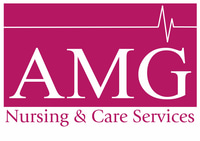 AMG Nursing & Care Services is a distinguished, family-owned home care company that prioritises the well-being and independence of individuals in need. With a comprehensive range of care packages available, including community care, complex care, and support for individuals with learning disabilities, AMG is dedicated to delivering exceptional care to both adults and children. With a relentless focus on quality and a compassionate approach, AMG stands out among other care companies.
Comprehensive Care Packages
AMG Nursing & Care Services offers a wide range of care packages tailored to meet diverse needs. Whether it's community care, where caregivers provide support to individuals in their own homes, complex care for those with specific medical requirements, or specialised assistance for individuals with learning disabilities, AMG has the expertise and experience to cater to various care needs. Their team of dedicated professionals ensures that each person receives personalised care that promotes independence and improves their overall quality of life.
Quality That Sets AMG Apart
AMG's unwavering commitment to delivering high-quality home care makes them a preferred choice. They prioritise recruiting and training highly skilled carers who embody their values of compassion, respect, and professionalism. AMG's rigorous selection process and comprehensive training programs ensure that their caregivers are equipped with the necessary skills and knowledge to provide exceptional care.